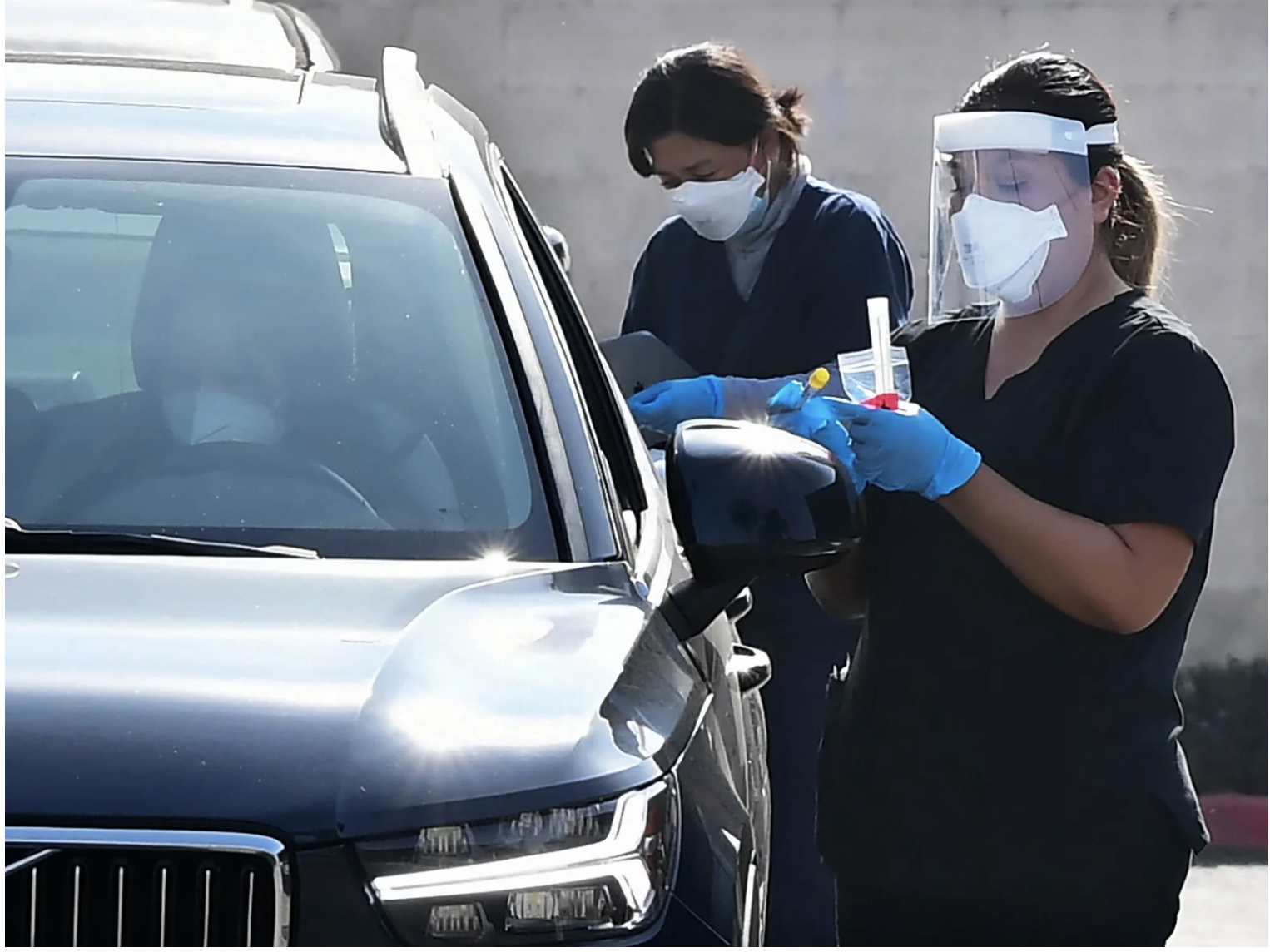 Free COVID tests and treatments no longer free for uninsured, as funding runs out
Source: NPR
The first real-world consequences of dwindling federal COVID-19 funds have started to be felt in recent days.
Coronavirus tests for uninsured patients are no longer free in some places. That's because the program that reimbursed clinics and hospitals for the testing, as well as for treating uninsured patients with COVID-19, stopped accepting claims last week "due to lack of sufficient funds." Some clinics have already started to turn away people without insurance who come to get tested and can't afford to pay for it.
Free vaccines for uninsured people are next — that funding will run out next week. After that, the vaccines themselves will still be covered by the government — for now — but the costs of administering them will no longer be billed to the federal program.
In another blow to the COVID-19 response, federal shipments of monoclonal antibody treatments to states — drugs designed to keep people infected with the coronavirus out of the hospital — were also slashed last week by 35%, according to Health and Human Services Secretary Xavier Becerra.
Biden administration officials such as Becerra warn that this is just the beginning. They've cited a long list of consequences — short and long term — as they plead with lawmakers to allocate $22.5 billion more for pandemic relief.
At the moment, that request for funding appears stalled in Congress. That has hospitals and public health experts worried that the U.S. will be poorly equipped to identify — let alone manage — whatever happens next with the pandemic.
Losing this federal COVID-19 funding is "one additional threat" to safety net hospitals already strained by two difficult pandemic years, says Dr. David Zaas, who leads clinical care for the Medical University of South Carolina's network of 14 safety net hospitals in South Carolina.
He says that even without a pandemic, hospitals that primarily serve low-income patients run on tight margins. Add to that "the decreases in surgeries, as well as the increase in costs from the supply chain and labor, and the unpredictability of the different COVID waves," and it's clear why the pandemic has been so rough.
The Provider Relief Fund has been essential over the past two years, he says. His hospital network has gotten "$9.8 million of hospital reimbursement for predominantly inpatient care of uninsured COVID patients — that is now going away," he explains.
He says the hospital network will continue to test and treat uninsured patients with COVID-19 and won't bill patients for it, so the funding for that care will have to come "from the limited margin that hospitals generate to reinvest in our people and our programs and our facilities."