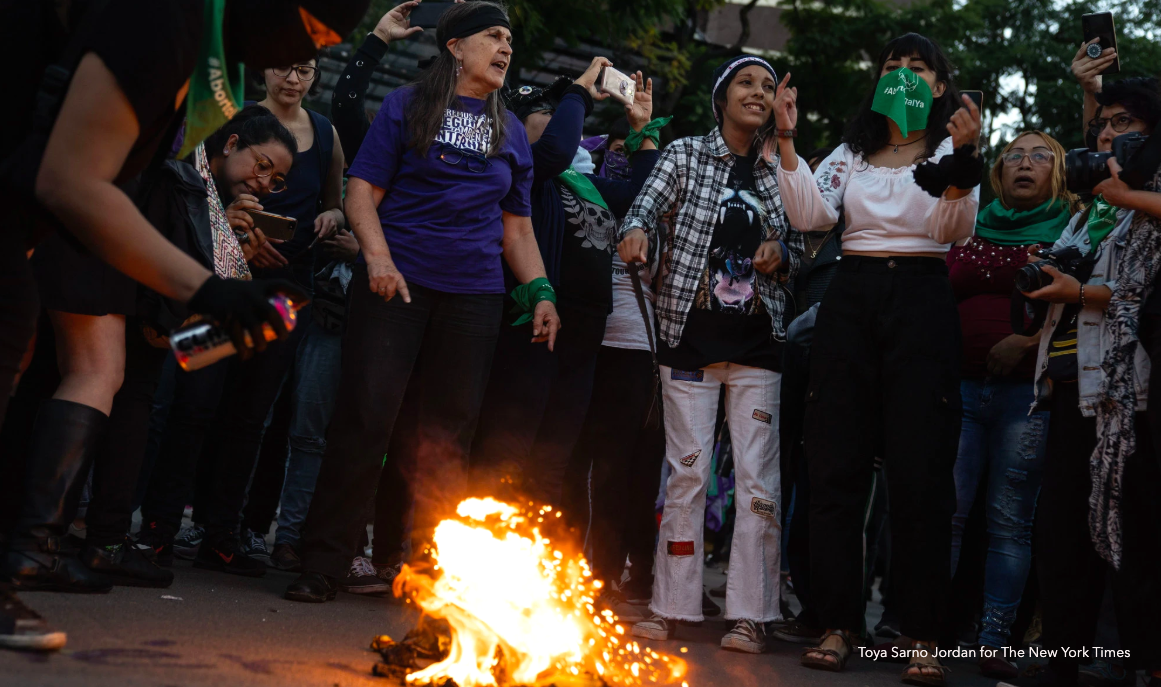 'Not My Fault': Women in Mexico Fight Back Against Violence
Source: The New York Times
ECATEPEC, Mexico — Itan Flores was a young teenager when her first boyfriend imprisoned her for six weeks in a room furnished with just a mattress and a radio. He returned only to rape her, she said, often withholding food and water.
She escaped when he forgot to lock the door one day. He told her that if she ever reported what happened to the police or to her parents, who thought she had gone voluntarily, he would kill her family.
"To this day, my parents do not know I was a prisoner," Ms. Flores, 24, said, her eyes welling with tears. "For a long time I thought it was all my fault."
A new generation of Mexican women has taken to the streets in recent months to banish the idea that somehow — with their clothing, their demeanor, their whereabouts — they provoke the violence they suffer. That attitude is so entrenched in society that it extends to the police and the courts.
The anger that is surfacing in Mexico is rippling across much of Latin America, where machismo is common, and law enforcement officials and the authorities can be passive, complicit or in some cases even abusive toward women who try to report it.
The women's protests in Mexico have been raucous, and at times violent. Protesters have smashed bus stops and shattered the windows of police stations. Some have painted graffiti on monuments and thrown purple glitter at law enforcement officials.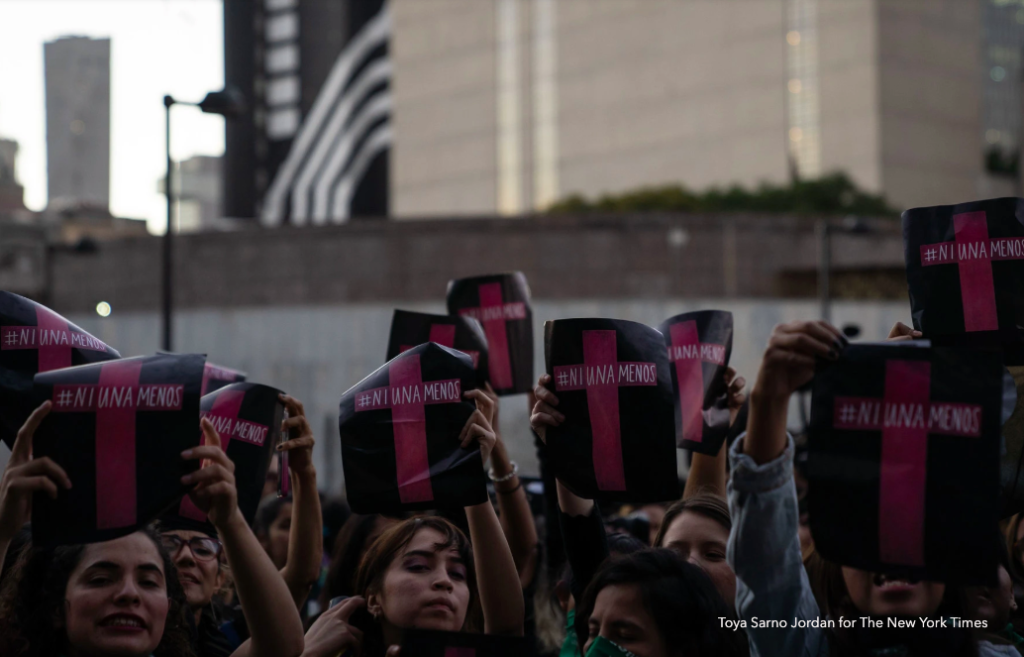 In late November, women filled Mexico City's giant central square to perform a song by a Chilean women's collective that first swept the Spanish-speaking world, then spread far, to countries like Tunisia and Turkey. Since then, groups of women have repeated the performance at universities, on the streets or at events like the Guadalajara International Book Fair.
"It was not my fault / neither where I was / nor what I was wearing," goes the chorus of the chant, called "A Rapist in Your Path."
Latin America is home to some of the countries with the highest homicide rates in the world, according to Small Arms Survey, which tracks violence globally. Across the region, as data gathering has improved, the phenomenon of gender-based violence is being acknowledged and better understood.
Read full article here.